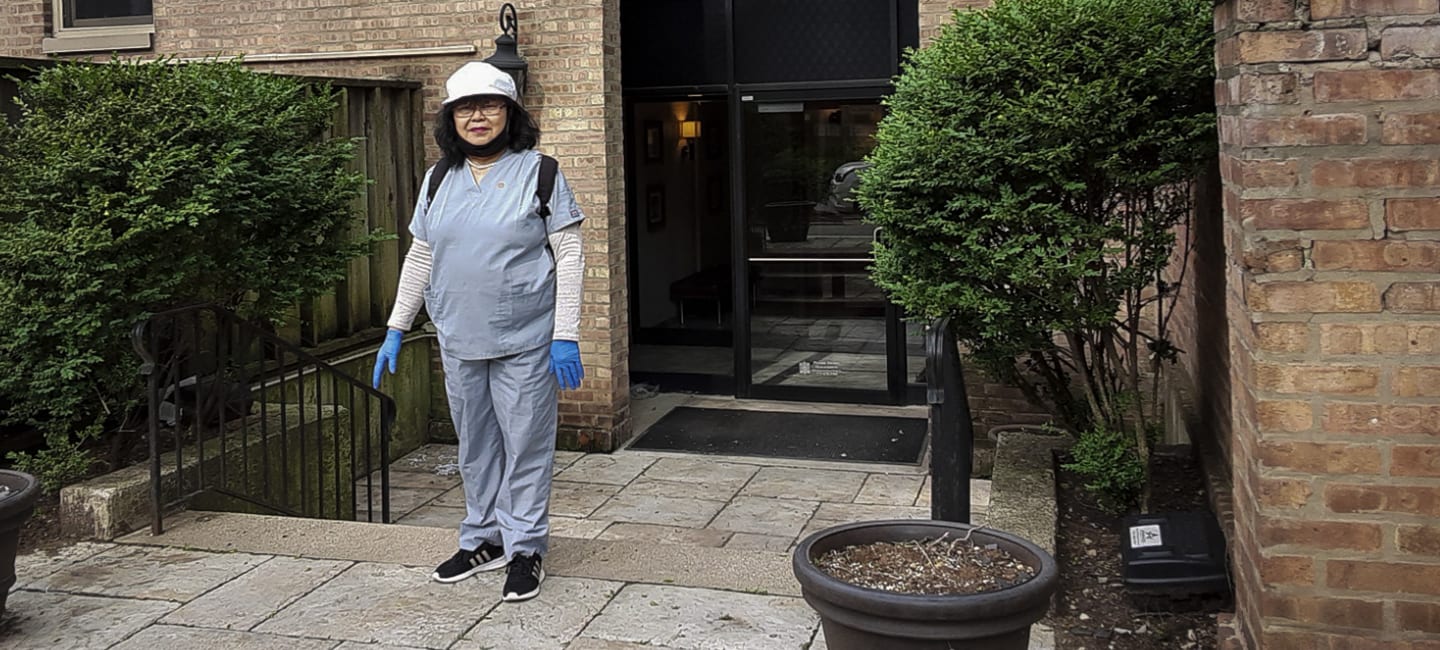 Lilia Antazo para sa Borderless Magazine
Lilia Antazo outside her patients' North Side home June 1, 2020 in Chicago, Ill.
"I am always wearing a mask at work. I only remove it when I'm sleeping."
Lilia Antazo would work all the time before the COVID-19 pandemic. The 72-year-old Filipina immigrant moved to the United States with her husband and youngest child in 2001. She's worked as a private caregiver since coming here.
Want to receive stories like this in your inbox every week?
Sign up for our free newsletter.

She shops for her patients, cooks them meals and cleans their houses. She helps give them medicine and takes care of them like her own mother, she said. But coronavirus has changed everything.
Antazo tells Borderless Magazine what her life is like during the COVID-19 pandemic.
Pat Nabong for Borderless Magazine
I am always wearing a mask at work. I only remove it when I am sleeping.
My work days are boring. Boring and scary. Scary because during my commute on the bus and train I wonder, "What if I get it?" I'm so scared because I have asthma. I'm really cautious with everything.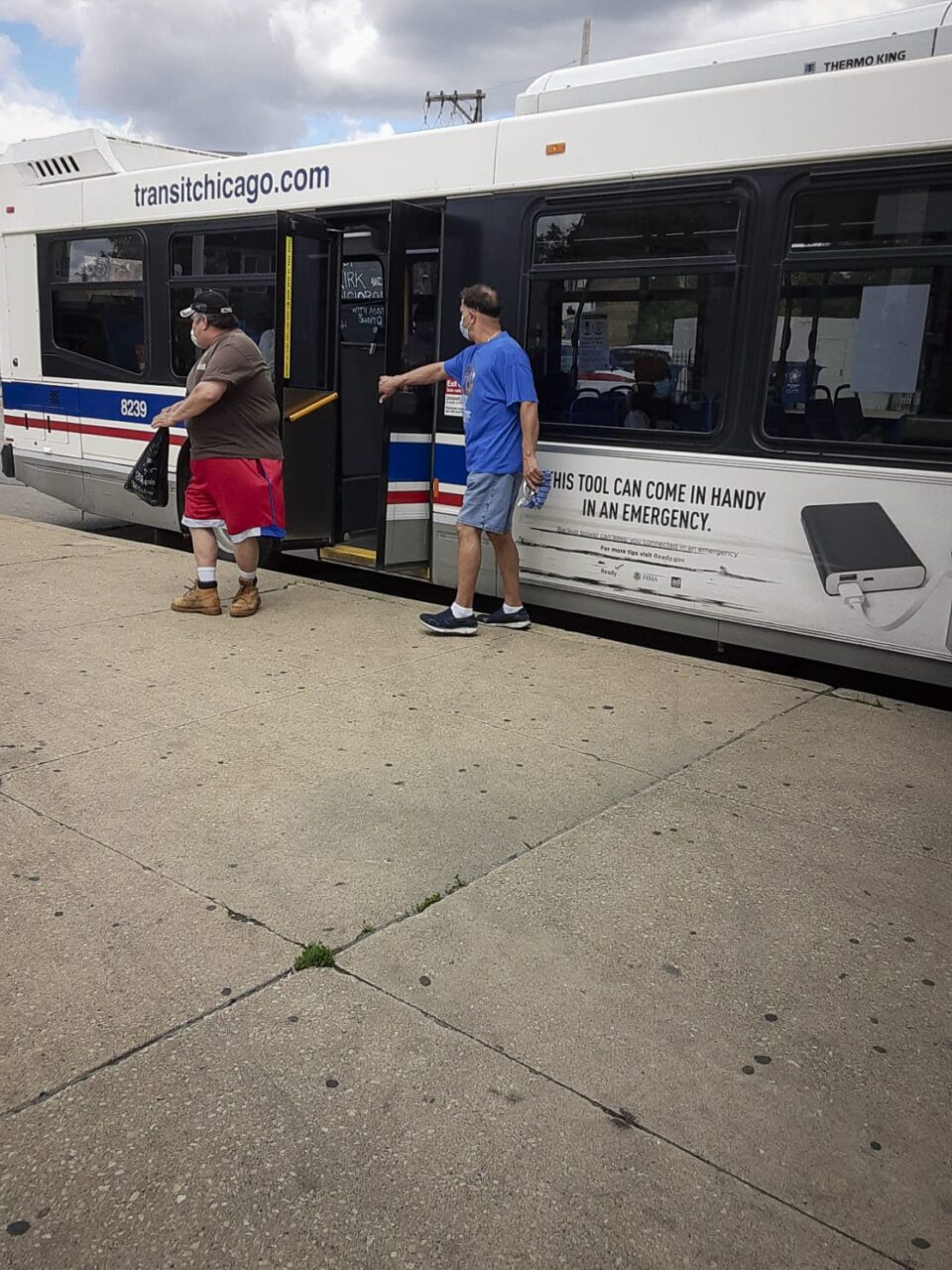 Lilia Antazo for Borderless Magazine
Right now my schedule is empty. I used to have two patients but with COVID-19 I started saying no to work. There's still a lot of work opportunities but I just decline them. I am scared to travel and be among people.
I just take care of one North Side patient on the weekends.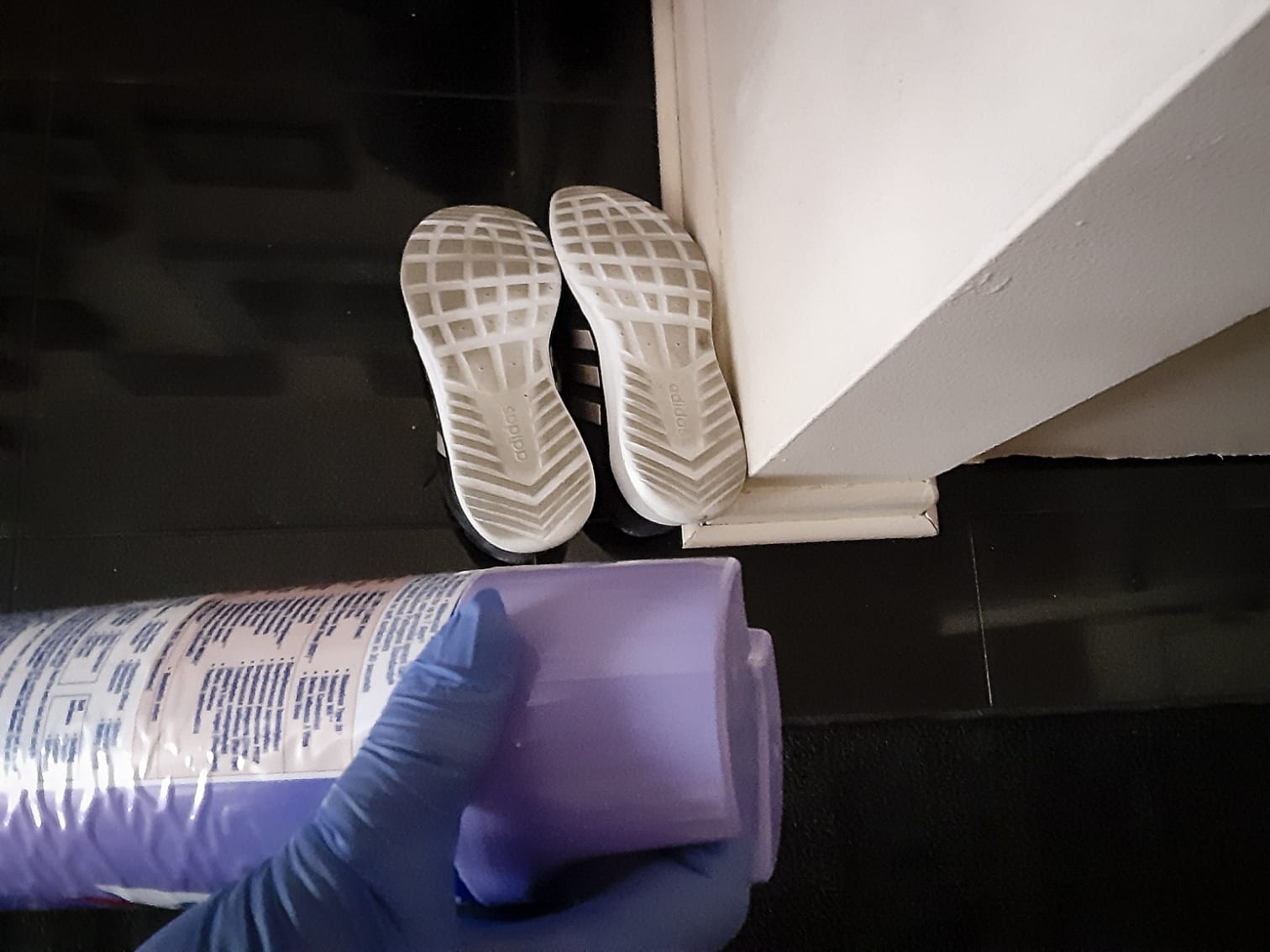 Lilia Antazo for Borderless Magazine
My patient is a few years younger than me. She is very hard-headed. I am very calm. I started working there last August when she came out of the hospital. I clean the kitchen and toilet, vacuum, dust, and water the plants.
When I first get there I give my patient her medication, prepare breakfast, wash the dishes, change the bedding and clean everything. I set her hair after she showers. I'll go do errands and buy things she needs like medication and food. Sometimes we order food and sometimes I cook the meals. I don't have any complaints, it's OK.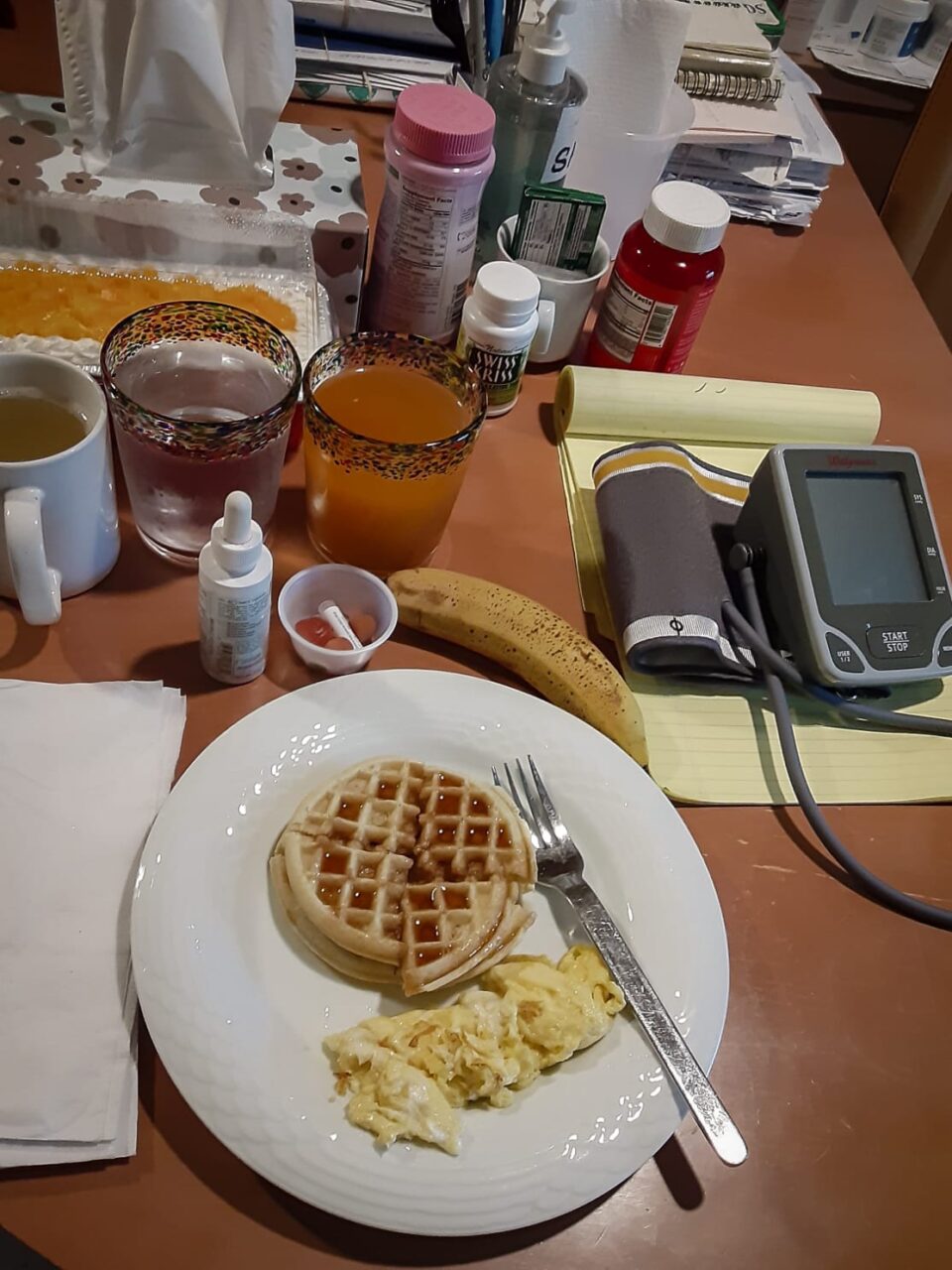 Lilia Antazo for Borderless Magazine
My family wants me to stop working. But people need to understand that I don't have to stop working.
I can work with coronavirus patients once they test negative. Why not? I know how to protect myself. My daughter is a nurse and had COVID-19.
I prepared her meals, folded her clothes, and everything. She had her own bathroom and we didn't touch her door knobs. I was worried but she has a fighting spirit.
She told me, "It's good for me mom if my family takes care of me because I don't trust anyone from the outside." So I took care of her, and now she's okay.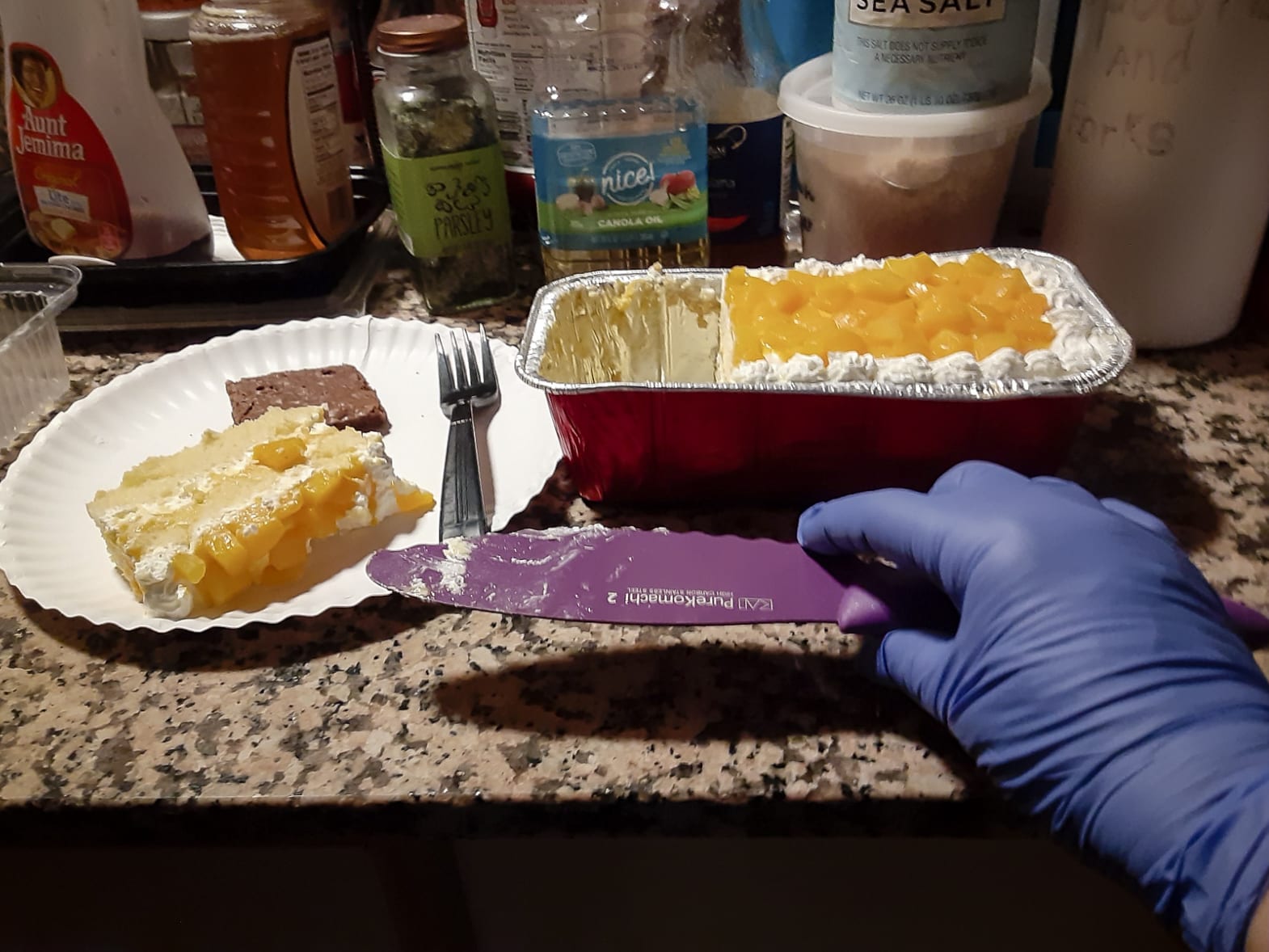 Lilia Antazo for Borderless Magazine
All the frontline workers are important right now. I want to help people who are in need.
To all the caregivers, I hope you don't work just for the money. Do your job well. Do your job well and be thoughtful and honest in what you're doing. I hope everything becomes peaceful and there is no pandemic.
I have a lot of nieces and nephews who have offered to take care of me when I'm older because I was the one who sent them to college. I think five of them graduated and now they are working. One is a nurse, the other a manager, and another has their own businesses.
I call them my scholars. They are in the Philippines. When I get old I will go back home. But my daughter here in America says I should stay here and that she will take care of me.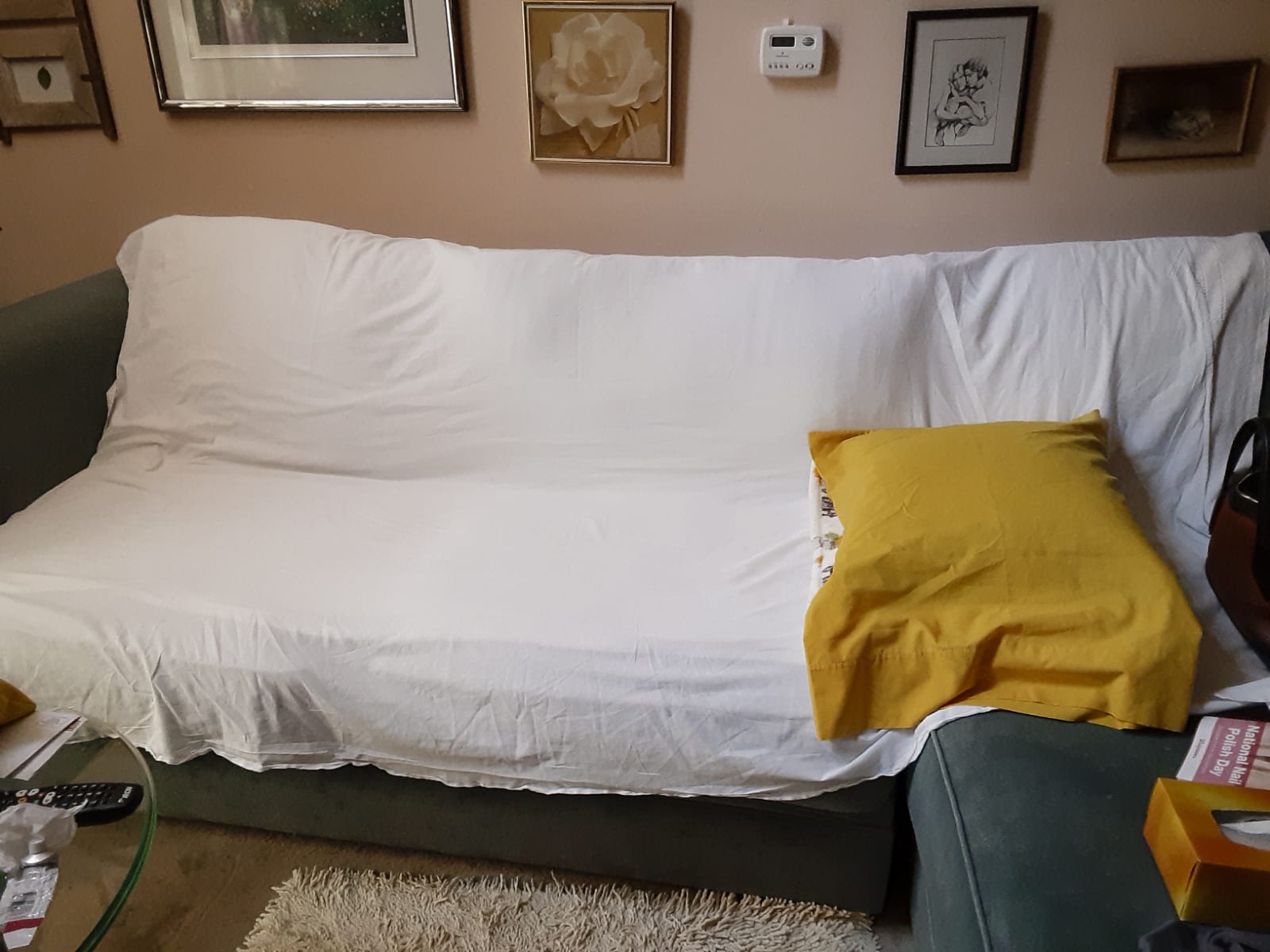 Lilia Antazo for Borderless Magazine
My daughter in the Philippines says the same. My son who is a pastor also offered to take care of me. I don't have any problem when it comes to when I get old.
If I am still strong then I am still working too. I can still run. I can still move. I can still plant my flowers in the garden. I am still able to do everything. Thank God that he gave me a healthy body. I don't ask for more. I don't ask for money. Just my health.
As told to Pat Nabong. Michelle Kanaar contributed to the reporting of this story.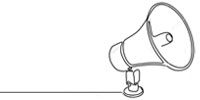 Bring power to immigrant voices!
Our work is made possible thanks to donations from people like you. Support high-quality reporting by making a tax-deductible donation today.