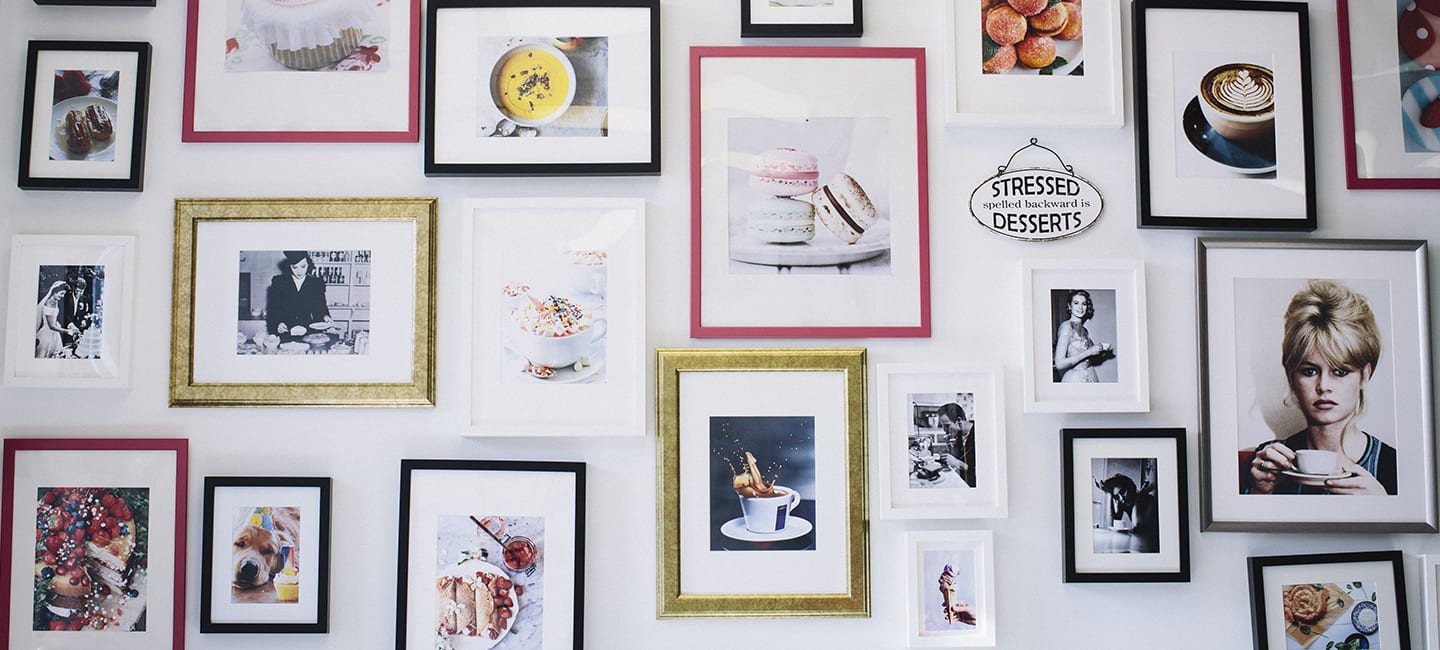 Photo by Michelle Kanaar
After coming to the United States, the Jeftenic family faced layoffs, illness, and homelessness before opening the Astoria Bakery and Cafe.
Astoria Cafe and Bakery owner Tanja Jeftenic, pictured in her Irving Park cafe that serves Serbian cuisine, on Dec. 10, 2019. Photo by Michelle Kanaar
The Dish is our series on immigrant community businesses in Chicago. In 2016, immigrant-owned businesses in Chicago generated $659 million in income, according to a joint report from the Chicago Mayor's Office and New American Economy, a bipartisan research and advocacy organization. 
Want to share your story with us? Reach out to us at michelle@borderlessmag.org. 
When you come to Astoria Bakery and Cafe in Chicago's Irving Park neighborhood, the first thing you'll notice is the komplet lepinja.
"When people come in here they say they've never had anything like that before. I had one lady from out of town who said, 'Oh my God, Chicago, never mind the deep dish pizza. Komplet lepinja is where it's at,'" says Astoria Bakery and Cafe owner Tanja Jeftenic. "It's very unique, no one else has it [in Chicago]. It's kinda the poor man's dish, but it's so delicious." Komplet lepinja consists of a homemade bun filled with Serbian cream cheese and an egg that is covered with roasted pork and its juice and then baked. 
Jeftenic was born in Serbia (at the time Yugoslavia) and moved with her parents to the United States in 1999 when she was fifteen. The family lived in Texas briefly and then moved to Detroit. They didn't speak English, so she and her mother first started working at a bakery owned by a Serbian woman, called Gibbons Bakery.
Eventually, both her parents found work as engineers in the auto industry, but then lost their jobs during the auto industry crisis. During this time, the woman who owned Gibbons Bakery had passed away and the bakery sat empty for some time. Jeftenic's parents couldn't find new jobs so they decided to create their own. She and her mother, Snjezana Jeftenic, re-opened Gibbons bakery in 2010. 
Soon after, Jeftenic's father became ill. The family didn't have insurance and the bills piled up. "We ended up losing our home and our car got repossessed," she says. "Basically we took all of our belongings and packed them up in a U-Haul. We didn't know anyone here [in Chicago] so we just came and pulled up in front of a Serbian church." A man who worked there helped them find a place to stay. For two weeks the family had to live out of a truck parked on the same street, Irving Park Rd., where Jeftenic eventually opened her new cafe and bakery serving Serbian cuisine in 2017. 
Framed photos cover the walls of Astoria Cafe and Bakery today: A variety of food, friends, and celebrities including Maluma, the Colombian singer. The cafe is busy with people seated for lunch and others picking up orders from the bakery. Behind the scenes, Snjezanar is doing the cooking. "She's not a professional cook," says Jeftenic about her mother, "these are the recipes she uses at home." The two plan to open a second location this year.
Astoria Cafe and Bakery is located at 2954 W Irving Park Rd. in Chicago and is open Wednesday through Sunday.
Borderless Magazine is your source for stories that transcend boundaries. You can support our work with a tax-free donation today.
Donate