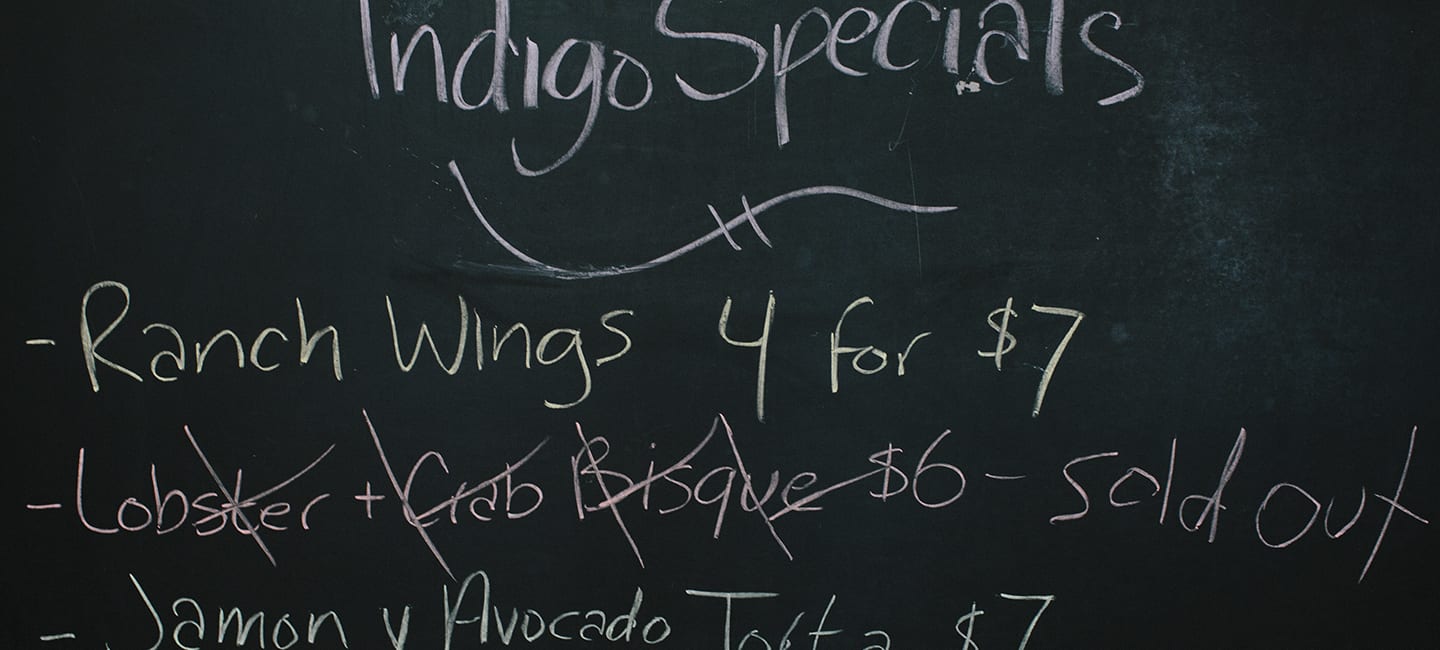 Casa Indigo's owner combines the cuisine of his two families
This week we're introducing The Dish, our series on immigrant community businesses in Chicago. In 2016, immigrant-owned businesses in Chicago generated $659 million in income, according to a joint report from the Chicago Mayor's Office and New American Economy, a bipartisan research and advocacy organization. 
Want to share your story with us? Reach out to us at michelle@borderlessmag.org.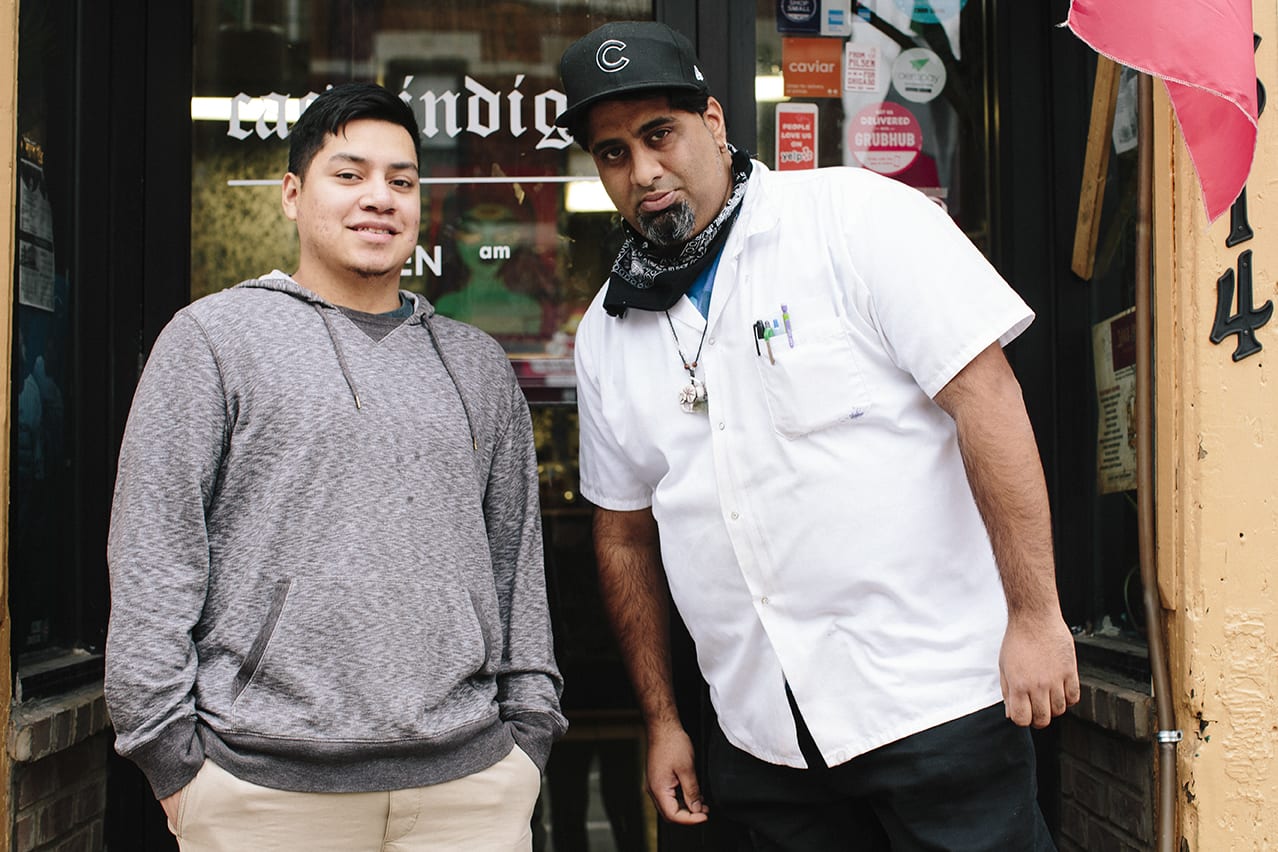 Casa Indigo chef and owner Mer Mansuria (right) pictured with his brother-in-law Alberto Landeros, who has worked at Casa Indigo since it opened, and even before then he helped to set up and decorate the space. Photo by Michelle Kanaar
Casa Indigo
"Our whole soul of cooking here is based on street food in Mexico City," says Mer Mansuria, the chef and owner of Casa Indigo, which opened last year in Pilsen, on Chicago's Lower West Side. 
Growing up in the Chicago suburbs to Indian parents, Mansuria wasn't introduced to a "real" taco until he moved to the city to study at the University of Illinois at Chicago. He still remembers his first bite of a steak taco at De Pasada. "Oh my goodness, I'll never forget that feeling. It was steak, salsa verde, onion, cilantro and lime on the side."
Since then he has been exposed to a lot more Mexican food through his wife, who grew up in Pilsen and whose parents are from Michoacán and Mexico City. "All the women in their family and my family are amazing cooks, and that's where our flavors, recipes, techniques, history of food and love of food come from," says Mansuria, who incorporates Indian spices and masala into the Mexican food on the menu. "We've tried to do chili rellenos but, hers [his mother-in-law's] are way better."
"Everyone who works here is a family member," says Mansuria as he points to the two men behind the counter who are his brothers-in-law. "We're all about our community, our neighborhood."
Casa Indigo is located at 1314 W 18th St in Chicago and is open Monday through Saturday.
Borderless Magazine is your source for stories that transcend boundaries. You can support our work with a tax-free donation today.
Donate