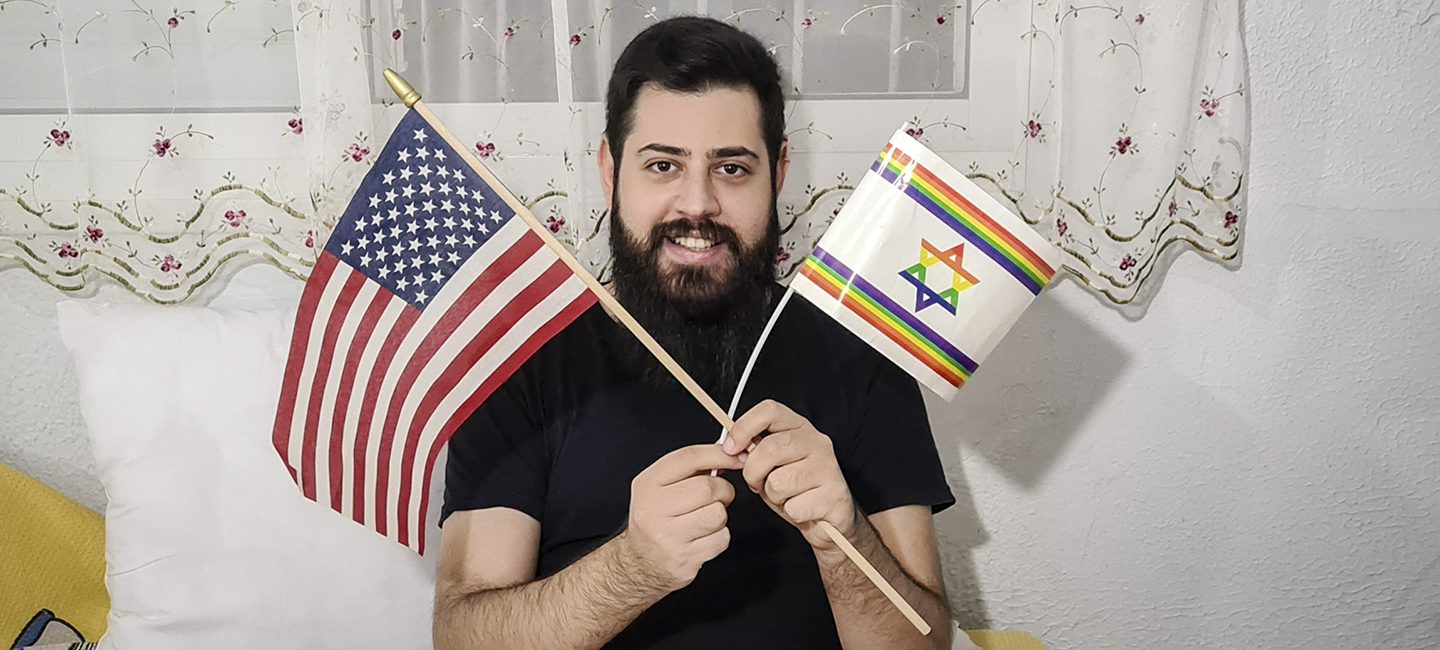 Photo courtesy of Tal Dror
Tal Dror in Givatayim, Israel on Aug. 25, 2020. "The U.S. is one of the only places on earth where I don't have to constantly hide my identity, my roots, my nationality and religion," said Dror, who identifies as gay.
Trump's executive order has kept 37,000 Diversity Immigrant Visa lottery winners from coming to the US.
When Tal Dror won the 2020 lottery for a U.S. green card, he felt like the luckiest person in the world.
"The U.S. is one of the only places on earth where I don't have to constantly hide my identity, my roots, my nationality and religion," said Dror, who identifies as gay.
Want to receive stories like this in your inbox every week?
Sign up for our free newsletter.

Dror grew up in Ginaton, a small town in Israel, and works as a veterinarian in Givatayim, close to Tel Aviv. Gay marriage is illegal in Israel and discrimination against LGBTQ people is common. For the 31-year-old Dror, winning a spot in the United States' Diversity Immigrant Visa program meant that he could make a new home in a country where he could freely express his sexual identity.
But Dror's American dreams were crushed this year when President Donald Trump issued a series of immigration bans effectively keeping green card lottery winners from immigrating to the United States.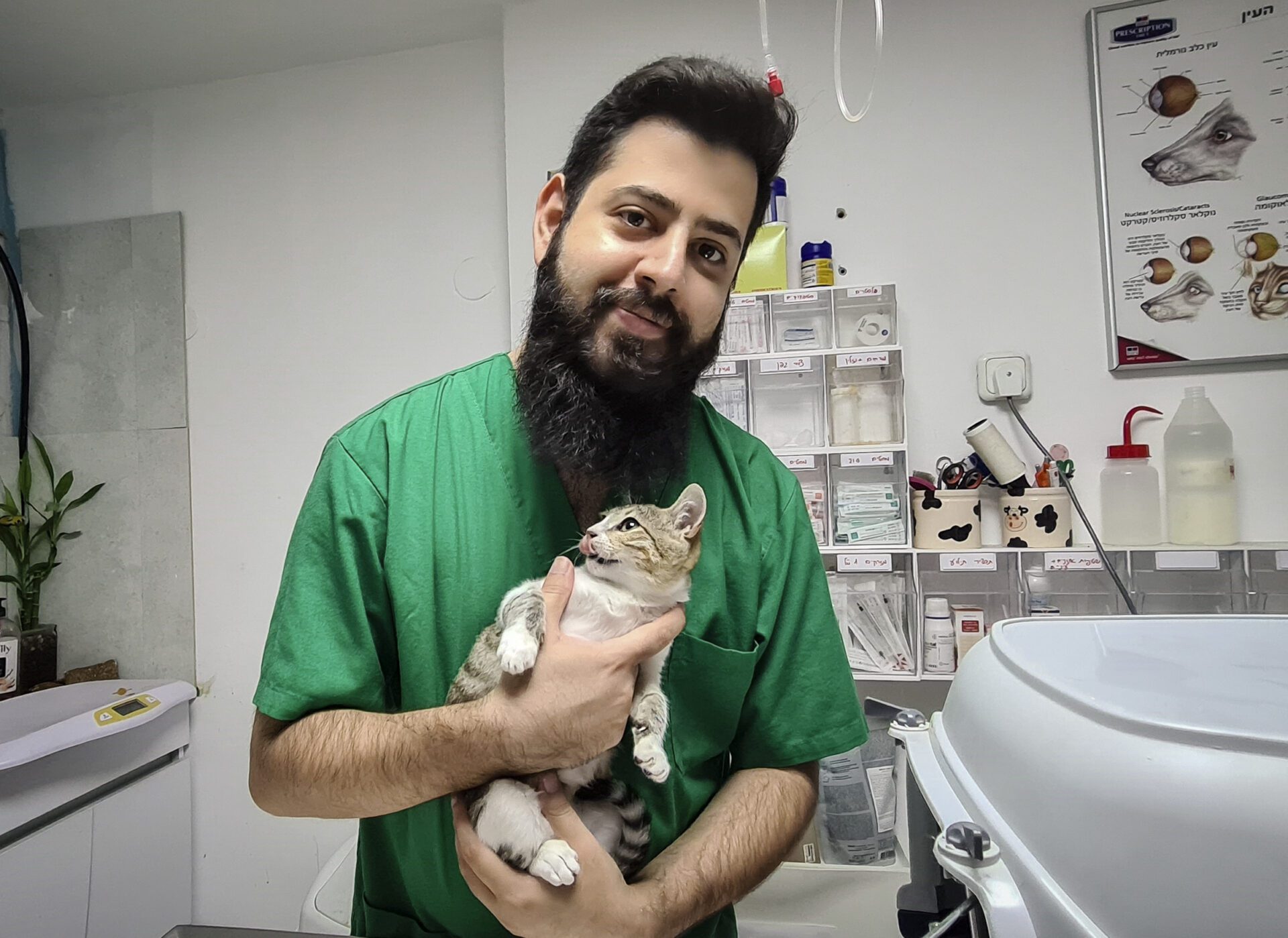 Photo courtesy of Tal Dror
"I didn't even have a Plan B," Tal said. "I was so sure it's going to work out."
Today, lawsuits filed by Dror and other U.S. permanent resident card lottery winners will go before a judge in the District Court for the District of Columbia. The judge will hear the plaintiff's motions for a preliminary injunction and a temporary restraining order, which could allow Dror and others to receive their visas despite the ban.
The Diversity Immigration Visa program was established as part of The Immigration Act of 1990 under President George H. W. Bush with the goal of diversifying the immigrant population in the United States. The program's lottery received applications from more than 14 million applicants in 2020 and chose almost 83,900 winners from countries with historically low rates of immigration to the United States. Winners can apply for green cards, which provide permanent residency in the U.S and a pathway to citizenship. Ultimately, up to 50,000 of those winners will receive green cards in a given year.
In 2020, the largest number of visa winners came from Egypt (5,568), Russia (5,118), the Democratic Republic of the Congo (4,743), and Iran (4,101).
President Trump has long criticized the visa program claiming that it let in "some very bad people" who take the "jobs of US citizens." To qualify for a green card visa, applicants must have received at least a high school degree and prove they can support themselves, have no criminal background and are in good health. Many of the winners are highly educated but lack opportunities in their home countries.
In April, Trump issued a proclamation to temporarily pause almost all immigration, including the Diversity Immigrant Visa program, in a bid to protect American workers during the coronavirus pandemic.
"It would be wrong and unjust for Americans laid off by the virus to be replaced with new immigrant labor flown in from abroad," Trump said in April. "We must first take care of the American worker."
In June, Trump extended the April order through the end of 2020. The bans mark the first time the Diversity Immigrant Visa Program has been interrupted in its three-decade history.
The proclamation cites record unemployment level statistics and states that, "Lawful permanent residents, once admitted, are granted "open-market" employment authorization documents, allowing them immediate eligibility to compete for almost any job, in any sector of the economy."
But Jorge Loweree, policy director at the American Immigration Council, says the ban lacks "any meaningful economic analysis to substantiate its claims."
Many economists suggest that immigrants do not take jobs from Americans, nor do they lower their wages. Rather, the influx of immigrants helps increase overall hiring for the U.S. economy.
Some argue that immigrants arriving through the green card lottery program act as a "pull factor," encouraging more high-skilled immigrants especially from those underrepresented communities. Research also found that greater diversity among immigrants raises the wages of people who were born in the United States.
Those who won the Diversity Immigrant Visa lottery in 2020 need to be granted visas by September 30 in order to immigrate to the United States. However, the State Department isn't processing any visas, both due to the ban and the COVID-19 pandemic.
About 37,000 out of the 50,000 lottery winners may not be able to finish the process before this year's deadline of September 30, according to our analysis of the monthly immigrant visa issuance statistics. While this year's winners could apply again, there is no guarantee that they would be selected in future years. Dror, who had reapplied for this year, didn't make the 2021 list.
***
The lawsuits going before the District Court today claim that Trump's immigrant ban is "arbitrary and capricious."
"Targeting the diversity visa has been a part of Trump's larger white supremacist agenda in his policies," said Laboni Hoq, cooperating attorney with Justice Action Center.
Hoq is representing green card lottery winners in Domingo Arreguin Gomez v. Donald J. Trump, one of the two lawsuits being heard today. She argues that Trump acted outside his authority as president in banning immigration to this extent. While the Immigration and Nationality Act gives some power to the president to limit immigration, Hoq says that the ban goes far beyond that power.
"Congress is the one to have the authority to create immigration laws," Hoq said. "They created a complex system of laws over the course of decades, and the scale to which the president is trying to bypass them is unprecedented. We believe each piece of this proclamation is successfully challengeable."
Judge Amit P. Mehta will hear plaintiffs' motions for a preliminary injunction and a temporary restraining order for both Hoq's lawsuit and a second, larger lawsuit, Dr. Mohammed v. Trump, today at noon CST. Viewers can access the court proceeding virtually on the D.C District Court website.
Earlier this month, Illinois Attorney General Kwame Raoul, along with the attorneys generals from 22 states, filed an amicus curiae brief in support of the plaintiffs in Gomez.
"Immigrants work in roles that are essential to supporting states' economies during the coronavirus pandemic and beyond," Raoul said in a statement. "I will continue to oppose the federal government's anti-immigrant policies that hurt families, our communities and states' economies."
Hoq hopes the court today will at least require the government to process the visas that are in limbo. Once issued, these visas are valid for six months.
"It wouldn't be ideal, but if the ban is not enjoined immediately, the alternative relief we are seeking to force visa processing could allow plaintiffs to wait until next year and come to the U.S. in a delayed fashion," said Hoq.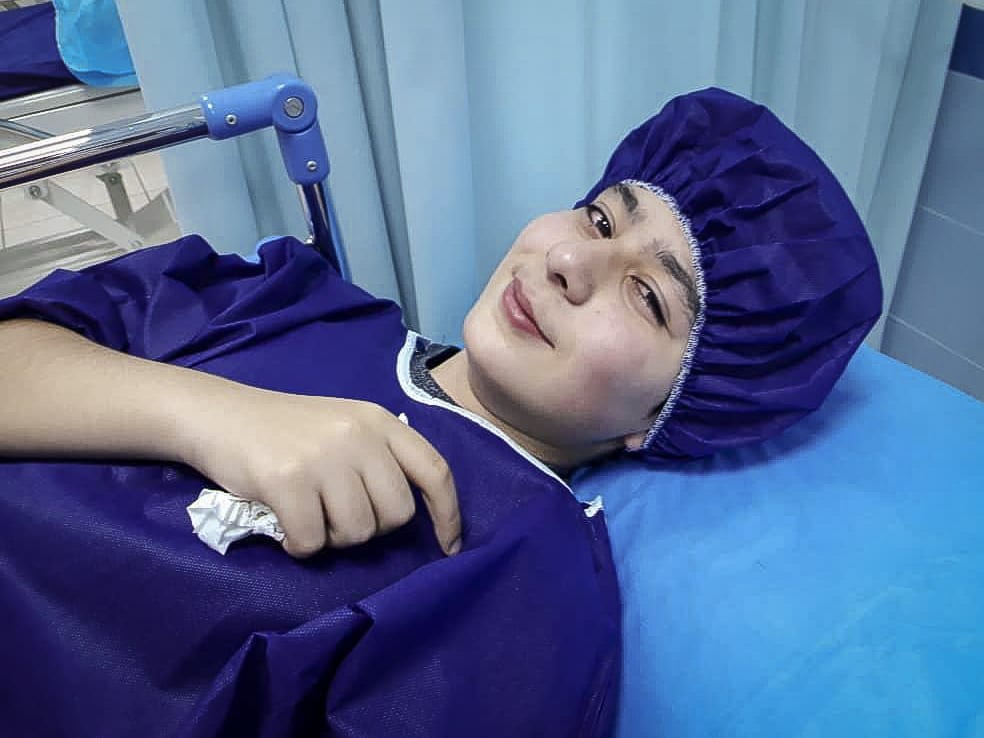 Photo courtesy of Heidi Mehrmand
For Heidi Mehrmand, a delayed entry is better than no entry at all. The 45-year-old U.S. citizen and respiratory therapist lives in California and was hoping to be reunited with her sister, Mozhgan, and her brother-in-law and 14-year-old nephew in the United States this year.
Her sister's family live in Tehran, Iran and her nephew, Benyamin, has Crohn's disease, which can have severe or fatal complications if not treated properly. Mehrmand believed he would have a better life in the United States where medications to treat Crohn's disease are much easier to get than where he lives.
Mehrmand helped Mozhgan apply for the Diversity Immigrant Visa program and she won the green card lottery. She had an interview scheduled at the U.S. embassy in Abu Dhabi on April 1, but the government postponed the interview indefinitely.
When Mehrmand learned of Trump's immigration ban, she cried for days.
Mehrmand continues to worry about her sister's family from her home in Irvine, California. Until she is reunited with them, she cannot sleep easy.
"I can't work," Mehrmand said, through tears. "My heart is broken."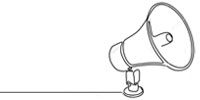 Bring power to immigrant voices!
Our work is made possible thanks to donations from people like you. Support high-quality reporting by making a tax-deductible donation today.