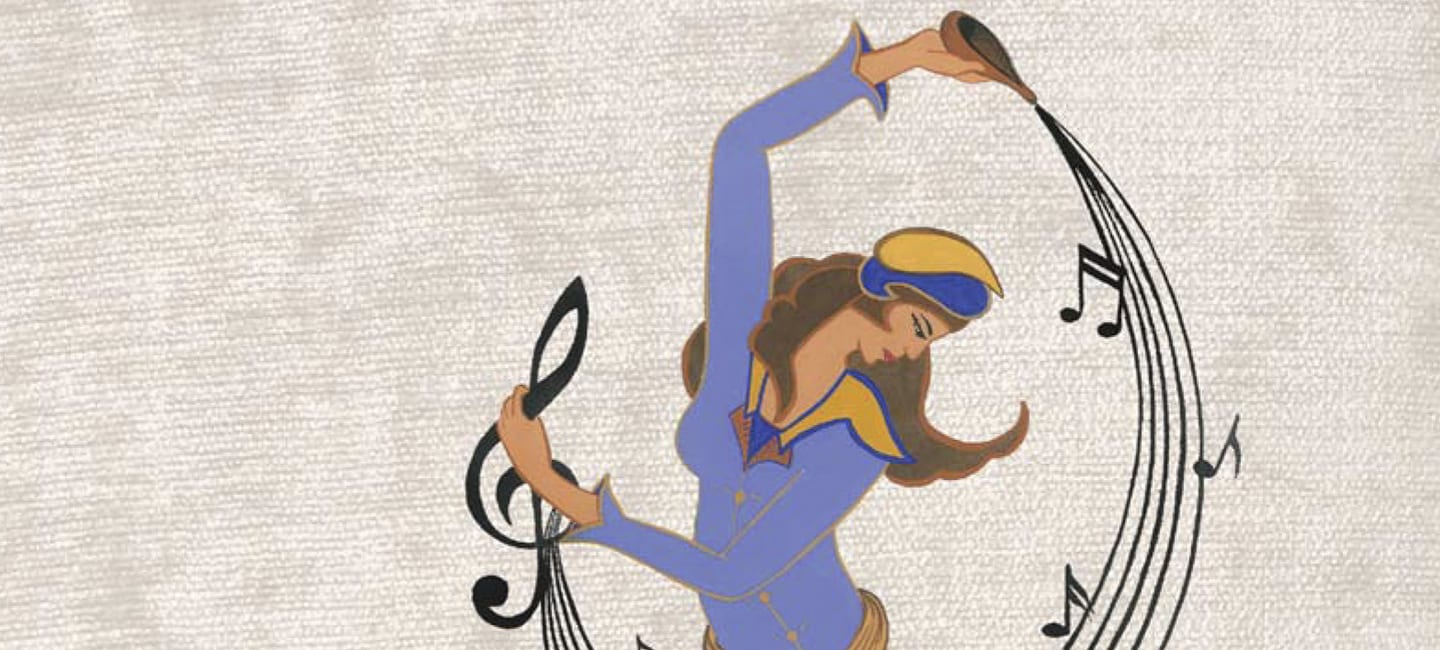 With the United States and Iran trading attacks, Chicagoans should take this as an opportunity to learn more about Iranian history and art, says Narimon Safavi.
President Trump announced additional economic sanctions on the Iranian government this morning following an Iranian missile strike on U.S. troops in Iraq yesterday. The Iranian strike was in retaliation for the U.S. assassination of Iranian military leader Qasem Soleimani on January 3. 
The recent conflict has its roots in decades of tensions between the two countries, and a historical relationship that is both complex and contentious. For Chicagoans trying to understand the history of that conflict, the best thing to do is to learn more about Iranian art and culture, says Narimon Safavi, a Chicago based Iranian-American entrepreneur and a regular contributor to WBEZ's former Worldview program.
"Go see it. Experience it. Fund it through local organizations here in Chicago, " says Safavi.
Safavi believes that the vast majority of Americans and Iranians are invested in peace with one another. "People aren't their governments. Yet, many Americans have no understanding of Iran and its diverse people. What we really need right now is more relationships with each other, not less," he says. 
Here Safavi shares four ways you can learn more about Iranian culture in Chicago this winter.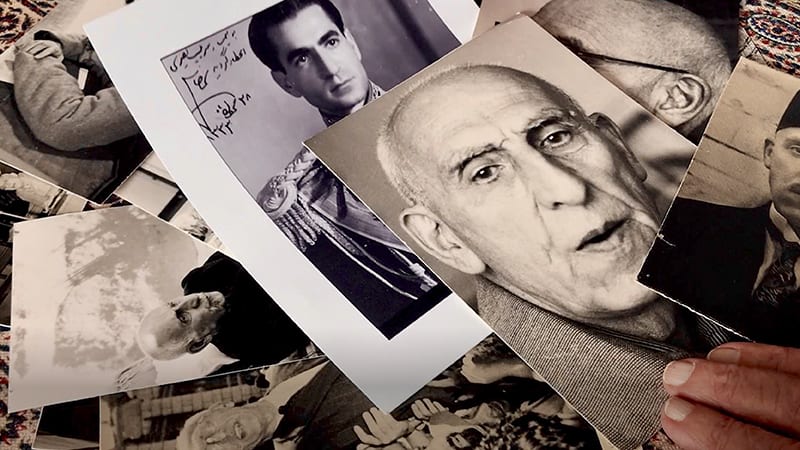 Photo Courtesy of Gene Siskel Film Center
Saturday, February 8, 7:00 pm and Sunday, February 9, 2:00 pm
Festival will run from February 8 to March 1. (Check the Gene Siskel Film Center website after January 23 for updates.)
Gene Siskel Film Center of the School of the Art Institute of Chicago, 164 N. State St., Chicago
This year marks the 30th anniversary of the Gene Siskel Film Center's Festival of Films from Iran, a three-week series of movies from Iranian filmmakers. "They would usually bring filmmakers from Iran for conversations and dinners, but now with the Travel Ban they can't do that," says Safavi. This year the festival will feature eight, critically acclaimed new Iranian films, including Tehran: City of Love and Finding Farideh.
Organizers say that since the festival's founding in 1990, Iran has been widely maligned and misunderstood in the United States. "We are making an important cultural point to give Iran's filmmakers a voice through their films. You can see an amazing comedy from Iran and it will change your perspective of what you thought Iran was about," says Barbara Scharres, Director of Programming at the Gene Siskel Film Center. 
Iranian cinema is critically acclaimed and has been praised as one of the most artistic cinemas in the world. Its rich tradition of independent film reached worldwide prominence after the havoc of the Iran-Iraq War. "Similarly to Italian Neorealism after World War II, Iran's film industry was weakened in many ways by the Iran-Iraq War, however, it gave birth to one of the world's most important artistic creative communities," says Safavi. 
Safavi recommends seeing 'Coup 53' at this year's festival, which will premier on opening night. Directed by Taghi Amirani, the documentary details "Operation Ajax," the 1953 coup d'état orchestrated by the M16 and the CIA to overthrow the democratically elected Prime Minister Mohammad Mosaddegh in favor of restoring and cementing the monarchical rule of Shah Mohammad Reza Pahlavi in Iran. The coup of 1953 is considered the first time the U.S. government overthrew a foreign government during peacetime. Amirani will be present for a Q&A after the opening night screening of 'Coup 53' on February 8.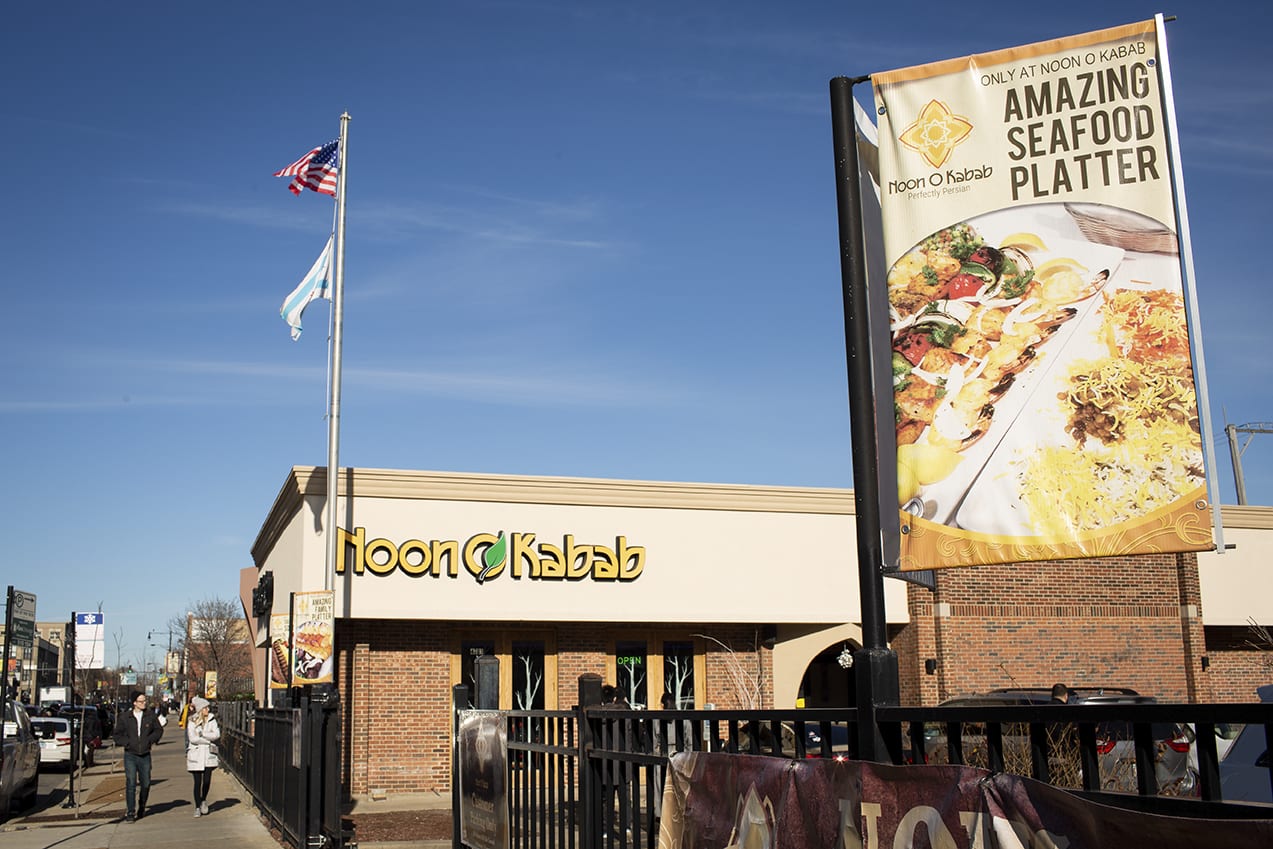 Noon-O-Kabob. Photo by Michelle Kanaar
2. Enjoy fesenjan stew with rice on Kedzie Avenue in Albany Park
Noon-O-Kabob, 4701 N Kedzie Ave, Chicago
While many Iranian restaurants in Chicago are very barbecue heavy—think juicy and charred koobideh kebab—the real gem of Iranian cuisine are stews, according to Safavi. Fesenjan is the richly sweet yet tangy Iranian stew made of ground walnuts, pomegranate syrup and poultry. Safavi recommends strolling down Kedzie south of Lawrence Avenue in Albany Park and visiting the two-decade-old Noon-O-Kabab restaurant this winter for this earthy stew paired with Persian-style rice. "There's an art to preparing it in Iran. Rice to Iranians is like pasta is to Italians," says Safavi.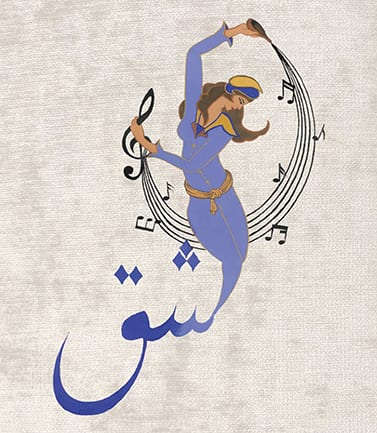 Photo Courtesy of UChicago Department of Music
Saturday, February 29, 3 pm and 7 pm
Logan Center, Performance Hall, 915 E. 60th St., Chicago
Free admission. Donations at door: $10 / $5 Students
The Middle East Music Ensemble explores the cultural heritage of non-Western music from the Middle East and has been performing since 1997 in Hyde Park. Ensemble members often perform on traditional instruments, such as qanun and oud. "The ensemble does classical Persian, Arab and Turkish music from across the Middle East, and the members learn one another's instruments. It's a beautiful thing to see," says Safavi. He recommends attending this year's annual Persian Concert, which will be held on February 29, and showcase the music of Iran across centuries.
Tuesday, February 11 at 7 p.m.
Oriental Institute of the University of Chicago, 1155 E 58th St., Chicago
While Persians are Iran's largest ethnic group, there are a dozen other ethnicities in Iran such as Kurds, Mazanderanis and Afro-Iranians. 'Afro-Iranian Lives' is a documentary film exploring Iran's ethnic diversity through the heritage and traditions of its Afro-Iranian community. Director and producer Dr. Behnaz Mirzai explores the cultural heritage, rites and rituals of Afro-Iranians in southern Iran along the Persian Gulf. Safavi says that this documentary film is a reflection of the unique African cultural tradition in Iran as well as the rich diversity of Iranian society writ large. "Watching this film will be a huge correction to many people's perspective of what an Irani is today. Many Americans don't understand what an amalgam of races, cultures and identities Iran is today. This film in a small way corrects that," says Safavi. 
Want to add to this list? Tag us on social media @borderless_mag and we will share your recommendations for Iranian culture destinations in Chicago.
Borderless Magazine is your source for stories that transcend boundaries. You can support our work with a tax-free donation today.
Donate